Highlighting Edgewater's Raven Theatre
2/19/19
The Edgewater Theatre District, made up of over 20 theatres, has witnessed tremendous growth over recent years and is a pivotal attraction for Edgewater. Each theatre or theatre company is unique and provides audiences with memorable experiences.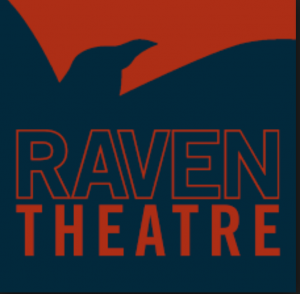 In particular, Raven Theatre has been an anchor for the local theatre community since it moved to Edgewater from Rogers Park in 2002. The building that Raven calls home is located on Clark & Granville and has a 99-seat East Stage and 57-seat West stage along with a parking lot for audience members.
Raven has made a name for itself through producing revivals of classic plays that still appeal to the world today. Cody Estle, the Artistic Director at Raven since November 2017, has made sure to keep that tradition going since starting his leadership role at the theatre. Under Estle's direction, Raven's productions showcase that people are still dealing with the same issues today that were the subject of the plays written in the past.
That couldn't be any more evident than with Raven current production, How I Learned to Drive. The play, originally written by Paula Vogel in 1997, details the life of a female that grows up having a controlling and sexual relationship with her aunt's husband. How I Learned to Drive examines topics which are increasingly relevant in present times, like feminism and the abuse of power by men. Throughout the play there are multiple parallels between the dialogue and situations the characters are in with current events like the #metoo movement.
Despite the sometimes hard-to-swallow and uncomfortable overall story, the production maintains a gentle balance between harsh and more pleasant and even humorous moments. The audience is kept on their toes as a difficult scene may be followed by a playful reference to the modern day or a small break from the story. To tie it all together there are massive projections in the backdrop that seamlessly enhance every scene.
After viewing How I learned to Drive, everyone will come out of Raven Theatre thoroughly entertained, feeling various emotions, and perhaps with a new or altered outlook on complex male-female relationships.  All of that in one production and audience members don't even have to leave Edgewater to see it.
With 2019 being the Year of Chicago theatre, the city has made it a goal for every resident to see at least one play this year. There is no reason for residents of Edgewater and residents of other nearby communities to not have How I Learned to Drive be the play they decide to see. The play will be in production until March 24th.
Seeing a play doesn't have to be the only part of a fun night, as people can also go to a local Edgewater restaurant before and after the play. The growth of theatres, like Raven, helps the entire small business ecosystem thrive because of the increased activity in the area. That grander development of the area adds another reason to go see a play.
To learn more about the Raven Theatre and see the schedule for plays that will be on stage this year please visit their website Raventheatre.com. Also check out our website,  Facebook, and Twitter to explore all of the theatres and small businesses in Edgewater that work together to make our community great.